Revealing an impressive lineup of visionary speakers and dynamic program on October 3rd, 2023 at 9.00 at Piramida.
INNVEST SUMMIT 2023- Future of Finance in WB6" will be held in the Capital of Albania, Tirana on October 3rd, 2023. We couldn't dream of a better venue to host the 6th edition of the annual Summit than Piramida. 
INNVEST Summit 6th edition is approaching fast. With less than a week to go, we are happy to give you updates about the political leaders, prominent entrepreneurs, academics and representatives of the tech community who will be coming together in Tirana on October 3d, 2023 to discuss the future of finance, digital transformation and the challenges and opportunities it brings. 
INNVEST Summit is an annual event hosted by INNVEST since 2018 and brings together leaders from the innovation and digitally advanced world. This year's summit features an exciting addition, the Future of Finance in WB6 at Piramida which it will serves as a vital networking platform for B2B, B2G, and G2B connections, facilitating meaningful collaborations among decision-makers, business owners, and organizations from across the globe. 
INNVEST Summit in support of Visa company and other important actors in WB6. Visa is trusted network and world leader in digital payments, working to remove barriers and connect more people to the global economy. Purpose of the company is to uplift everyone, everywhere by being the best way to pay and be paid. Visa is proud to be exclusive partner of the INNVEST Summit and to present their social impact and the work of Visa Foundation. Through grantmaking and investing, this foundation prioritizes the growth of gender diverse and inclusive small and micro businesses. The Foundation also supports broader community needs and disaster response in times of crisis. 
EU for Innovation supports through years INNVEST summit aiming to strengthen the innovation ecosystem and to boost start-up creation in Albania. Another loyal sponsor is NOA sha, a financial institution with 25 years of experience in Albanian market, now also in Pristina/Kosovo in offering more financing opportunities for citizens and local businesses.  
As a loyal partner through years INNVEST Summit is supported by WB EDIF and Luxembourg through the Small Business Impact Fund (Italy, Japan, Korea, Luxembourg, Norway, Sweden, Switzerland, Taiwan Business- EBRD Technical Cooperation Fund and the USA). Under its Small Business Initiative which offers innovative tools to support small and medium-sized enterprises (SMEs), the Bank aims to capitalize on the financing activities happening in the early-stage space by mobilizing its existing capabilities to deliver advice and know how to early-stage companies. Therefore, Star Venture Programme is designed to identify and help high-potential companies that are at the early stages of their lifecycles and to mobilize globally sourced expertise to help these nascent firms to scale up rapidly.
They all share an ability to think strategically and influence change through different leverage points in Future Finance. Our distinguished speakers will aim to refresh the agenda of the Future of Finance, innovation and technology, while charting the course to a more resilient, responsive and open future.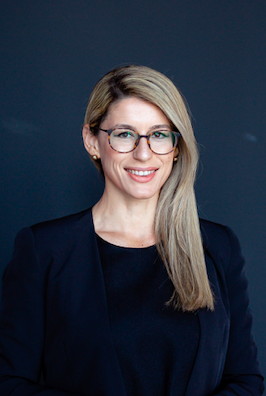 "Investing for Impact – is the main vision behind INNVEST CEO's desire to launch new incentives and bring worldwide success stories in front of WB decision makers, international, national and private stakeholders. This Summit will bring concrete impact that demonstrate the responsibility from investors and corporates on supporting the growth and resilience of startups, MSMEs and SMEs through digitalization, particularly those owned especially by youth generations and women." said Fabiola Duro, founder of INNVEST.
The new initiative on Future of Finance aims to help startups, MSMEs, SMEs and corporations better deliver on their environmental and social goals, digitalization transformation for young generations on future green skills, while also achieving shareholder and business objectives, by connecting company leaders with a new set of tools and resources.  This year, Future of Finance will bring solutions and concrete steps on how together we can empower digitization and digital payments at the ecosystem level, and how to derive financial and social outcomes from this.
Themes and Innovators: Unmissable Highlights
Themes like the future of funding: changing the landscape of Investing in WB6, global technology governance, unlocking a Sustainable Future through digitalization and innovation sustainability, future green-becoming a sustainable, inclusive and circular economy in WB6, driving sustainable business practice in WB6 in opportunities for equity and inclusion, leaders of change: finance reimaged, The frontier of tech Innovation and Financing the digital innovation, resilience and many more will be discussed in formats ranging from keynote speeches and interviews to panels and presentations. We will offer a selection of the most distinguished and knowledgeable private sector speakers, who will take on the challenges and opportunities technology bring. 
Everyone is welcomed and it is free entrance. See you there and do not miss the future opportunities that we are creating to impact our countries. Join the biggest regional gathering on Innovation and Future of Finance on Oct 3rd at 9.30AM, Piramida.
ℹ️ Download the agenda▶️https://msha.ke/_innvest_