Explore Albanian financial innovation with Gjergji Guri, the Founder and CEO of Facilization. Established in Tirana in 2009, Facilization is at the forefront of banking modernization with over 200 successful projects and prestigious clients such as Raiffeisen Bank, Union Bank, OTP Bank, BKT, Credins Bank, and Tirana Bank. Facilization is redefining the future of finance in Albania and beyond.
Tell me about Facilization. What makes your company unique in the industry?
Founded in 2009 in Tirana, Albania, Facilization facilitates modernization of banks and financial institutions by supplying and supporting leading solutions. Starting in Albania and growing intentionally, Facilization has implemented 200+ successful projects to date and has a team of 100+ professionals. Facilization's purpose is to improve people's life by offering technology solutions for financial service. Their team has implemented, customized, and integrated financial solutions in 7 European countries. Currently, 32 European banks use Facilization's line of products and services. To learn more about Facilization, click here: https://facilization.com/

Can you provide an overview of Facilization's mission and core values, and how these principles guide your leadership?
At Facilization, our mission is clear: to provide technology solutions that facilitate banks and financial institutions' modernization and success. We recognize the pivotal role these institutions play in the European economy and aim to empower them with customer-centric solutions to thrive in a constantly changing financial landscape. Our core values – Value Creation, Agility, Caring, Expertise, and a competitive spirit – shape our approach and drive our every action to achieve this mission. We aim every day to deliver tangible value to our customers, embrace change and adapt swiftly to evolving market dynamics, fostering a supportive and knowledgeable culture, continuously improving our expertise and embracing competition as a driver for growth. These values are not just words on paper; they are the guiding principles that inform our leadership decisions, our interactions with employees and stakeholders and drive the company forward. 
What inspired you to start Facilization, and what challenges did you face during the early stages of the company?
Throughout my long-standing career in the banking sector, I gained valuable insights into the challenges and how to successfully implement leading Oracle solution including core banking systems, Internet and Mobile banking and well build teams and people passionate of their work achievements. Back in 2009, identifying a significant gap of how local banking market was being served from international supplies, I decided to move out of banking and venture Facilization. The driving force behind this effort was the unmet need for local, accessible, tailor-made IT services and technology solutions specifically designed to empower local financial institutions in achieving their objectives.
As a startup, the most significant among challenges was the necessity to earn the trust of financial institutions and cultivate a solid customer base. Since the very first day, we consistently worked with passion to deliver exceptional service, which in turn, proved instrumental in gaining the trust of our partners and expanding our customer base internationally.
Over time, Facilization grew substantially in headcount, embarked through an increased portfolio of projects, developed a diversified suite of products and services, and expanded its European customer portfolio. Consequently, our challenges shifted to more complex issues like core-banking greenfield implementations and assisting merging banks with their technology stacks. However, we overcame them with strategic adaptation, resilience, and a commitment to continuous improvement. These principles have made Facilization ever since a trusted partner in the financial technology sector.
Can you share some of the most notable projects or achievements of Facilization that you are particularly proud of?
I take pride in the fact that over 90% of local banks, alongside numerous European financial institutions, have adopted Facilization's solutions and services. Equally gratifying is our remarkable customer retention rate of 98%. We are the 1st Oracle partner in EMEA & CEE to achieve Flexcube UBS specialization and the 5th in the world. Last but not least, expanding our clientele across a geographical spectrum extending from our headquarters in Albania, through southern Malta, and up to the United Kingdom, stands as a noteworthy achievement for Facilization.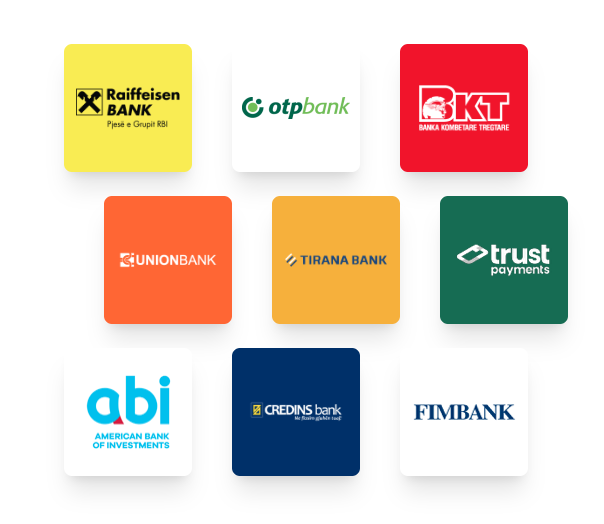 How do you foster a positive company culture and teamwork among your employees at Facilization?
We foster and cherish a culture of innovation and creativity by allowing every employee to express freely, explore new concepts and brainstorm without fear of criticism. We encourage everyone to challenge the status quo, bring a fresh perspective to the table, learn and use the latest technologies and take initiatives. This innovation centered culture yields our new solutions, better services and new modern features that vastly improve our existing solution offerings.  
One of the key objectives at Facilization, is to maintain a strong focus on compliance in all aspects of our operations. Our commitment to regulatory standards is ingrained in our company culture and we keep it alive by promoting a culture of responsibility, ensuring that all team members understand their role in upholding regulatory standards and keeping our clients' interests protected. 
Furthermore, we foster an open and transparent communication within the company, ensuring that employees have easy access to information and resources. In doing so, we have managed to implement efficient processes and technologies that streamline workflows, making it easy for employees to accomplish their tasks and serve our clients promptly. Notably, the budget allocated to this purpose has consistently increased over time. There is also a fun part whereby we celebrate both individual and team achievements, recognizing that collective success drives our clients' success. In other words, this translates into the organization of annual traditions, such as staff retreats and team-building activities that take place beyond the office setting, as well as of other weekly traditions, financially supported by Facilization, such as football, paddle and volleyball and other artistic and philanthropic activities, which create a healthy competitiveness and enable our employees to connect beyond the workplace.
I am confident that the culture we have cultivated plays a pivotal role in enhancing the overall employee experience, elevating job satisfaction, and effectively conveying the values and ethos of Facilization, which ultimately help us create a better service experience for our customers.
What is your vision for the future of Facilization? Are there any upcoming projects or initiatives you're excited about?
Facilization's vision is both ambitious and highly promising: to become a leading European supplier of turnkey solutions for digital banks and Fintechs.
We have been working on expanding our product portfolio with new solutions, set to launch in the coming months. These solutions are designed to optimize the customer experience, including the introduction of a low-code fully automated lending solution for financial institutions, a payment gateway, a regtech solution for FinTech's as well as an AI-powered digital onboarding solution.
Moreover, we have forged new partnerships with leading software houses that will enhance the versatility and comprehensiveness of our digital offering to better adapt to the needs of the consumers.