Albania Economia Magazine is excited to introduce a new series, "Conversations Across the Diaspora" where we will be interviewing successful Albanian entrepreneurs and professionals from around the world. In this series, we will explore their journeys and experiences, and gain insights into the unique challenges and opportunities they have faced while building their businesses and careers.
In this first installment, we sit down with Iva Maria Mataj, a successful entrepreneur based in Dubai. Iva shares her journey, from growing up in Italy and Albania, to studying in London and working in the corporate world, to eventually starting her own companies – Iva Events, IH Interiors, and IH Productions. She discusses her motivations for starting her own businesses, the challenges she faced along the way, and how she navigated the unique characteristics of running a business in Dubai. Join us as we learn from Iva's experiences and gain insights into building a successful business while following your passion.
Can you tell us about your background?
I am quiet lucky to have lived and experienced different cultures around the world. I was born and raised in Italy up to the age of 8 years old, after which my family moved us back home to Albania. I was there till the age of 18, graduating High School then moved to London where I received an Honours Degree in International Business with a focus on Management from Hult International Business School. 
Throughout my time in London I was very active and engaged in many internships with organisation's like Harrods, I was also fortunate to be able to go to San Francisco  for a period of  two months, working on a development project with Clorox.
After graduating I worked at a rising Accounting & Finance firm for over two years. This experience was great for me especially being fresh out of university and coming into a very difficult and competitive job market, I look back on this period with great fondness and joy, however as time went by I had this uncomfortable feeling deep inside that it wasn't the career path that I wanted to follow hence I decided that it was time for a change.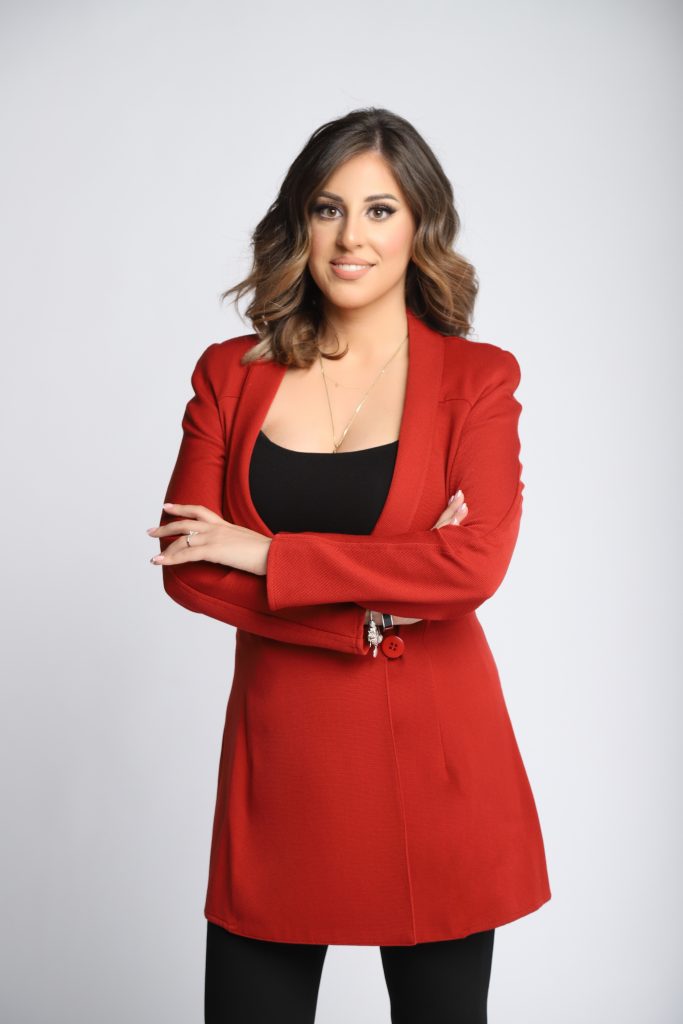 I moved to Dubai, where I completed my Masters in Strategic Project Management with Honours from Heriot Watt University. During this compressed year of my masters I was accepted to work with Zurich International Insurance as a Project Manager. This was a wholly different experience for me as I literally had to grow and learn on the job, luckily I was surrounded by a group of people that were so focused and on it every single day, the standards of these people and their dedication to what they do really showed me the levels that I needed to aspire to. With their help as well as the structures around me, within a very short period of time I was able to rise up to the challenges of working at an international organization.
Though everything was going very well for me, that uncomfortable feeling kept coming back, I unfortunately mistook this for a need for change once again. I decided to take up an opportunity at Mednet Insurance Group as a Regional Project Manager for the GCC. Better pay: yes, more prestigious position: yes, a team of my own to manage: yes yes yes but still I was struggling inside. Everything was going so well for me but I couldn't shake the feeling of wanting something else. 
As time went by I realise what I had assumed over the years as a need for change was something else, I wanted to do things for myself and not just work for others, I didn't just want to rise through the ranks, this wasn't what I wanted but I felt stuck. I had this great job that was paying well, I couldn't just leave it behind for the unknown. 
This period was extremely challenging for me, I couldn't move forward because of fear but I was also struggling day to day. Unknown to me fate was about to step in and make a decision for me. As would happen the company was about to embark on a restructuring process which would see them cancel over half of the projects they were working on, unfortunately my project was one of those, which meant my Team and I were no longer needed.
I was really devastated to have been let go but this turned out of be one of the best things to ever happen to me as it gave me that push I needed to take the plunge into the unknown and start my own company, a decision looking back now I wish I had made far sooner and for the first time in my adult life that uncomfortable feeling inside was no more. 
What motivated you to start your own businesses, Iva Events, IH Interiors, and IH Productions?
I would say freedom, independence and passion were the primary motivations for me; however flexibility, having control of my own time and building something of my own are close second. From a young age I always wanted to build something for myself in the future and it had always been at the back of my mind. I have always been an ambitious and very hardworking person who never gave up and wanted to strive in life.
Like I mentioned before I was working in the corporate world and was happy enough with my role until my team and I were let go. This was a big shock for me, but it made me realise it was time for a change and it was the right moment to go after my dreams and goals. This was the push I needed to start the Events Company (Iva Events) and that was the beginning of my entrepreneurship path.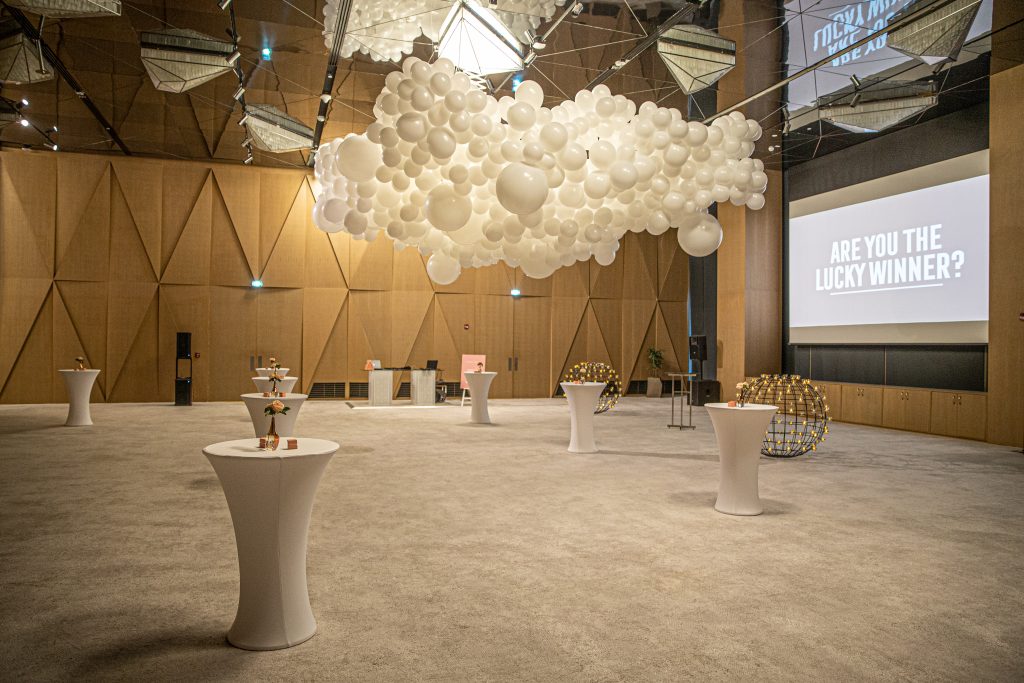 Things started well enough and the company was growing, this allowed us to get our own warehouse space and that's how the production company was born (IH Productions).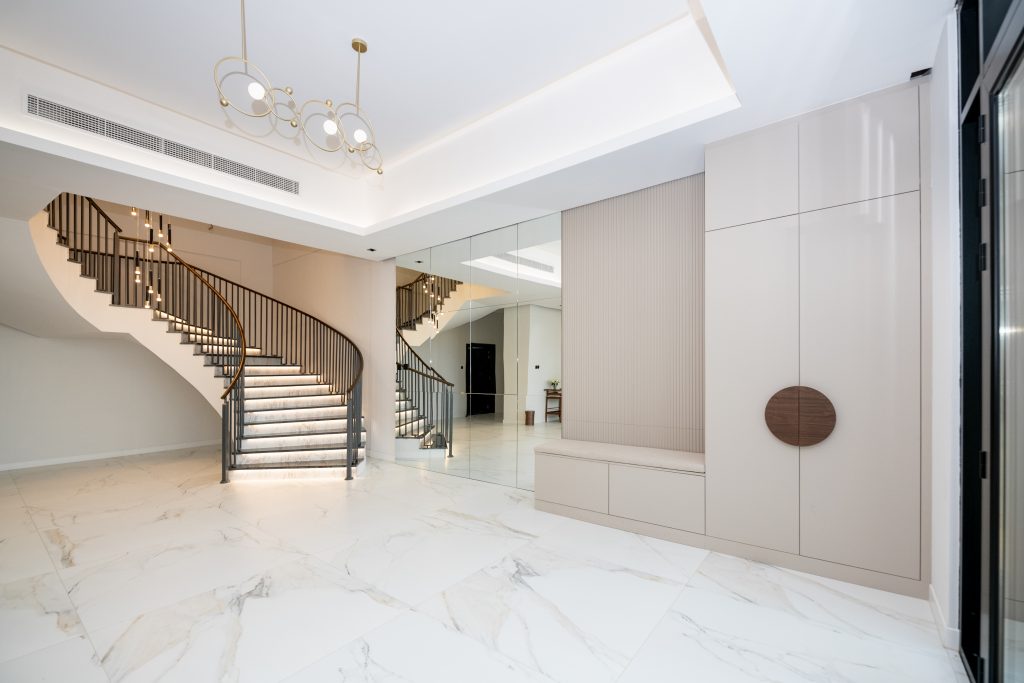 Not long after that we faced the first big challenge that we had no control over,  ''Covid 19''. It was devastating and having a very social business like events we had to pivot and think of other ways to survive during those hard times and that's how we diverted and utilised our skills and went into Interior Fitout and Renovation business. Today this has grown and evolved into a property development company, we've recently just completed our first project and we're gearing up for the next one.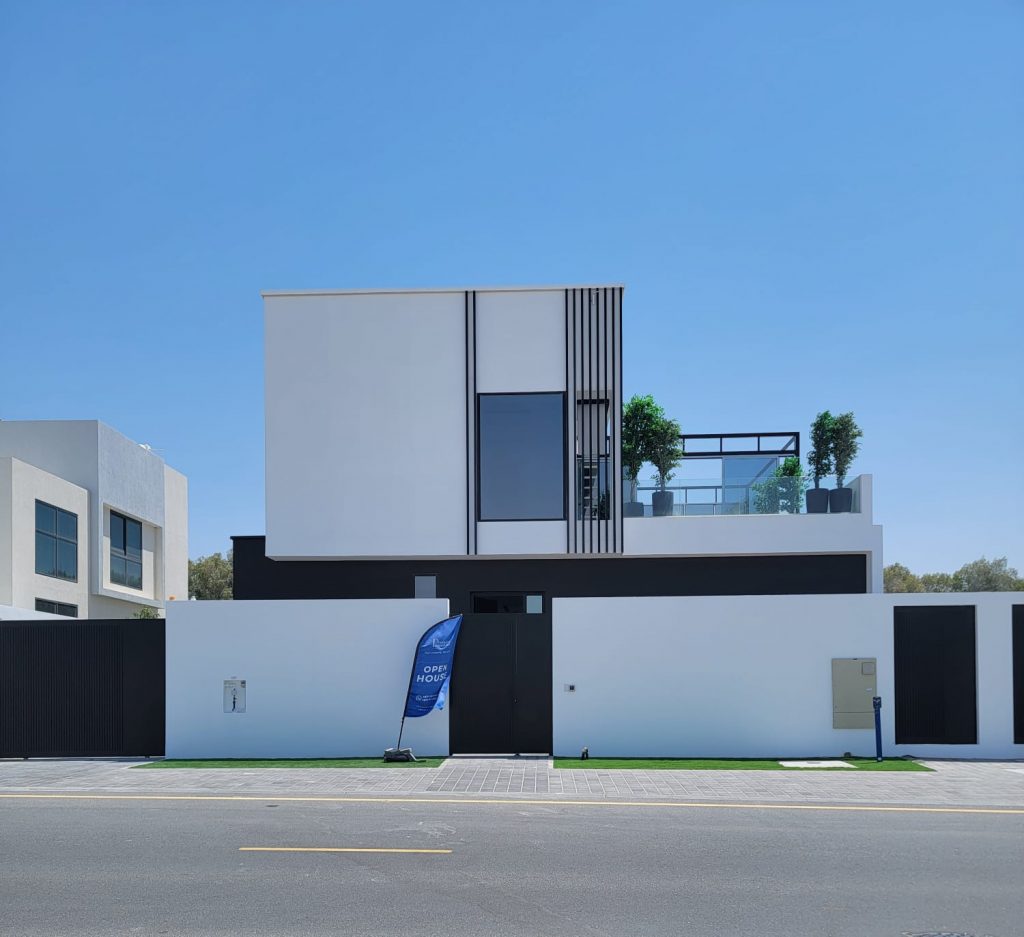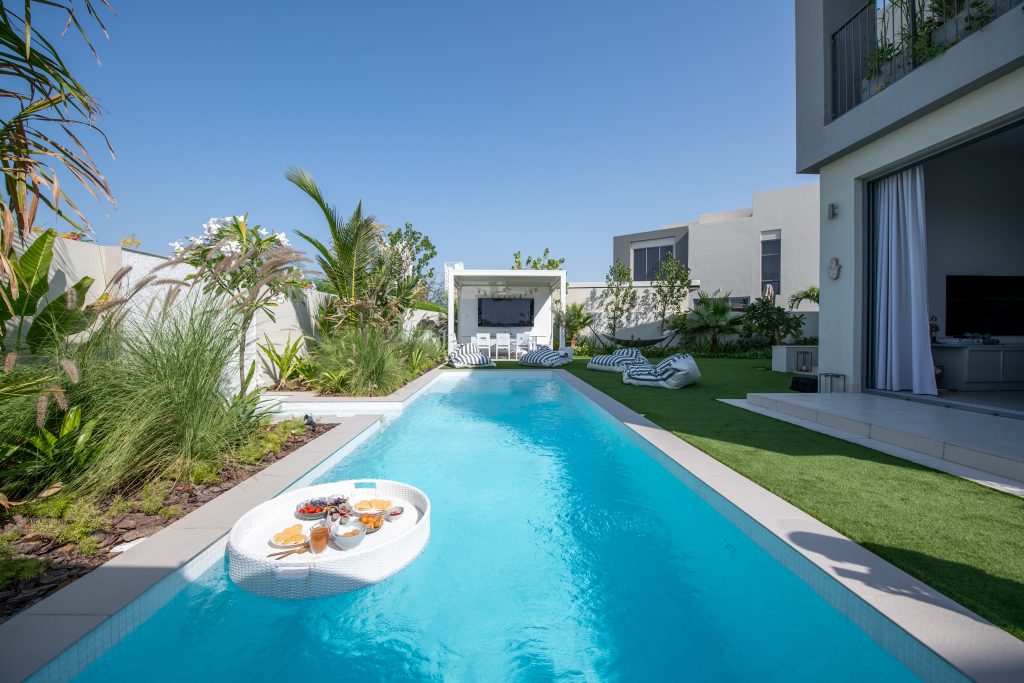 How do you approach building positive and professional relationships with clients and collaborators at multi-national levels?
Building positive and professional relationships with clients and collaborators at multi-national levels requires a lot of effort and time. However, at the core of our businesses we always follow these practices: 
Effective communications by establishing open, consistent lines of communication with our clients.

 

Building trust is essential for any relationship and we do that by being transparent about our capabilities and limitations.
Position ourselves as strategic partners by understanding our client's needs and offering solutions that are at their best interest.
Meeting the deadlines and trying to exceed those deadlines by finishing before what was promised to our clients plays a major role in building trust with clients.

 

Impressing clients with results, by delivering high-quality work that exceeds their expectations.
Make the entire work process smooth as clients want to work with people who make their lives easier by being organized, responsive, and proactive.
Can you walk us through the process of planning and managing a large-scale event like the Arab Fashion Week or the Middle East Special Event & Exhibition Show?
The process of planning and managing a large-scale event can be quite complex, hence, to have a smooth event the planning stage is very crucial. We always ensure to have a detailed project plan that entails of all the elements and different areas that need to be considered as well as the action owners.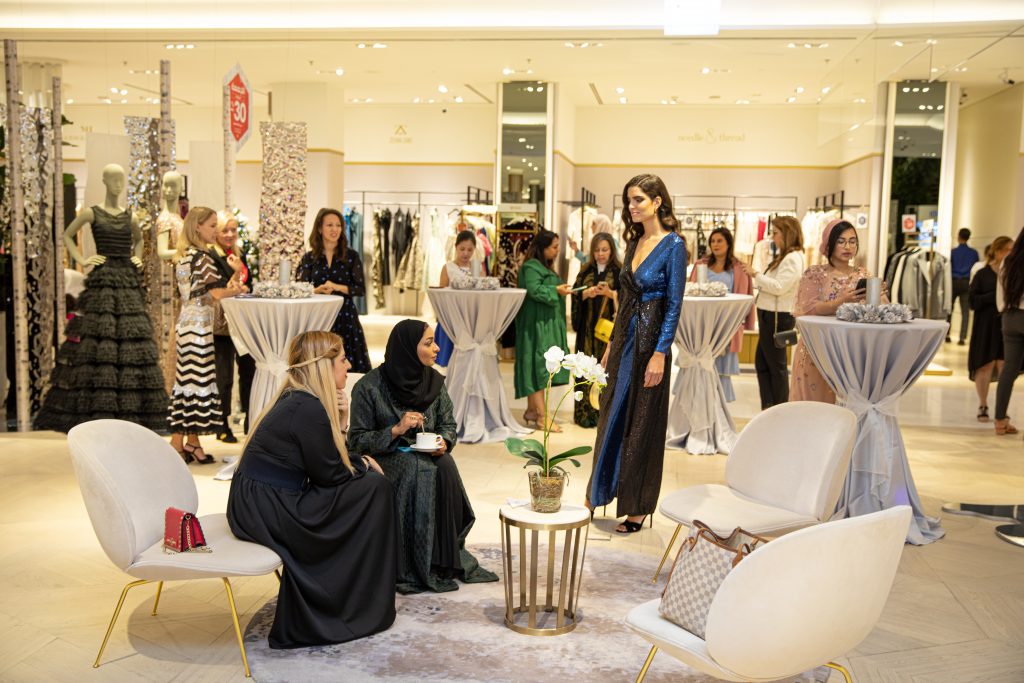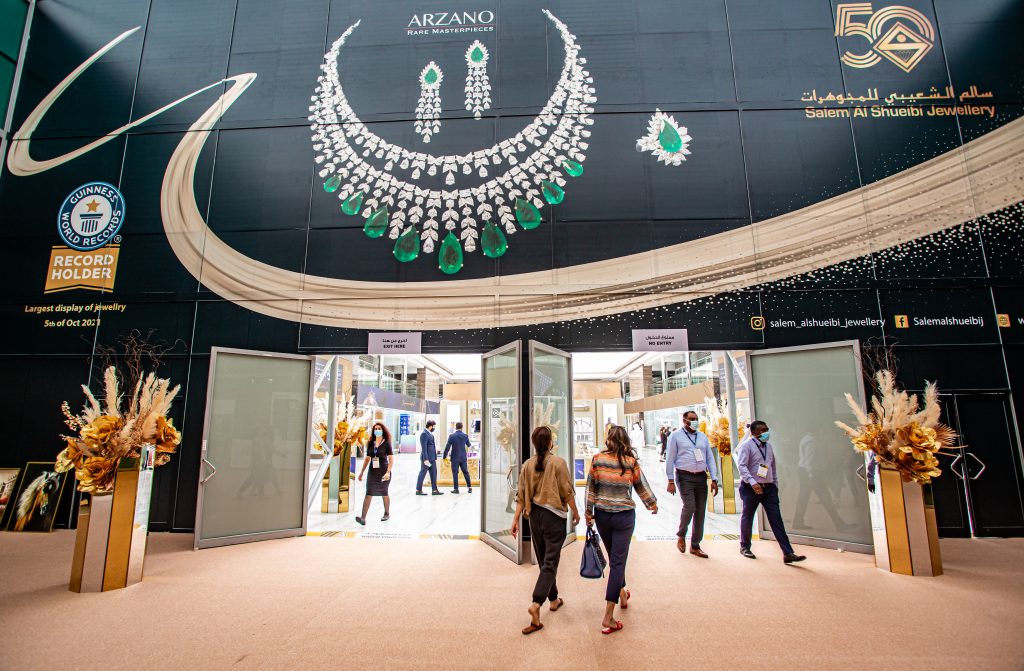 An event plan defines how an event will be executed and gives a clear idea of all the main stakeholders.  It addresses all the components of an event such as the start/end dates, budget, venue, marketing, attendees and more. The scope and complexity of the event plan can vary depending on the size of the event, but the fundamental challenges remain the same. ROI-driven events start with setting the right goals and objectives, as they form the foundation of your event strategy and guide your planning. Goals and objectives also help you define your key metrics and benchmarks to measure performance. Once the event plan is broken down in manageable steps the whole process becomes a lot less daunting.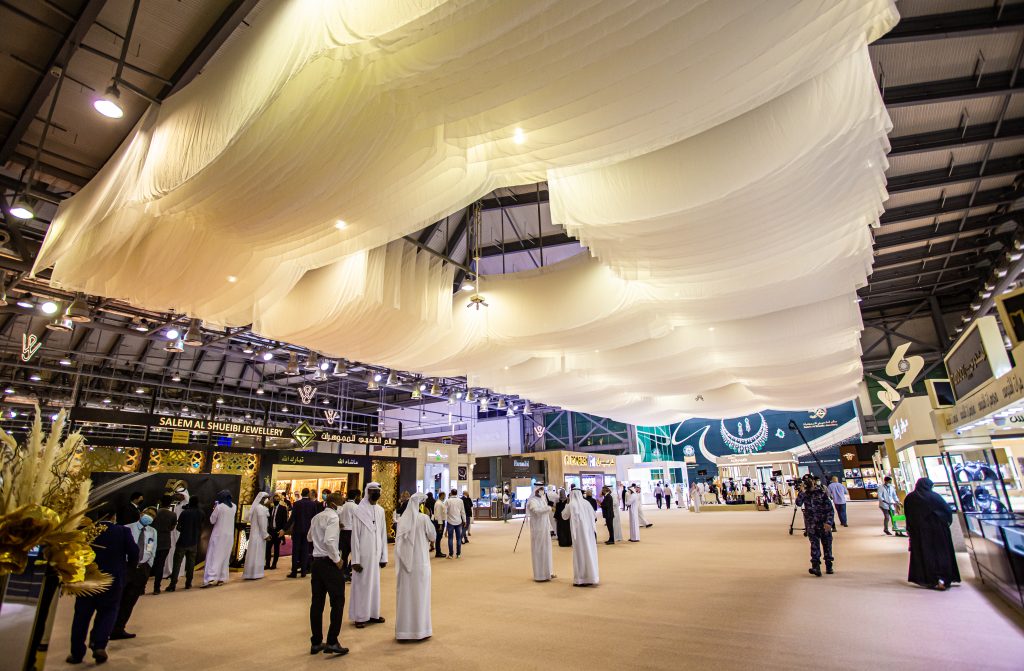 How do you stay up-to-date with industry trends and incorporate them into your work?
Staying up to date with industry trends is essential to staying competitive and relevant in any field. We follow a very hybrid approach by adapting different methods, such as:
Being part of network groups of the similar industry, where we attend regular meet ups and different trends setting events related to the industry

 

Tuning into social media is a great way to stay up to date with industry trends by following thought leaders in our industry and field and use their posts to vet our business reading
Always encouraging our employees to share information about industry trends they come across during their workday
Attending conferences or local events where you get to discuss the latest things face-to-face with colleagues can be particularly enlightening.
Can you tell us about a particularly challenging project you have worked on and how you overcame any obstacles?
Dubai and the UAE in general being a fast dynamic ever-changing place means all our projects tend to be very dynamic and challenging. Actually, the more unusual thing for us would be to not have challenging projects because the rules and regulations constantly change. Also the clients needs and demands are always evolving and changing from the initial briefs which play a big role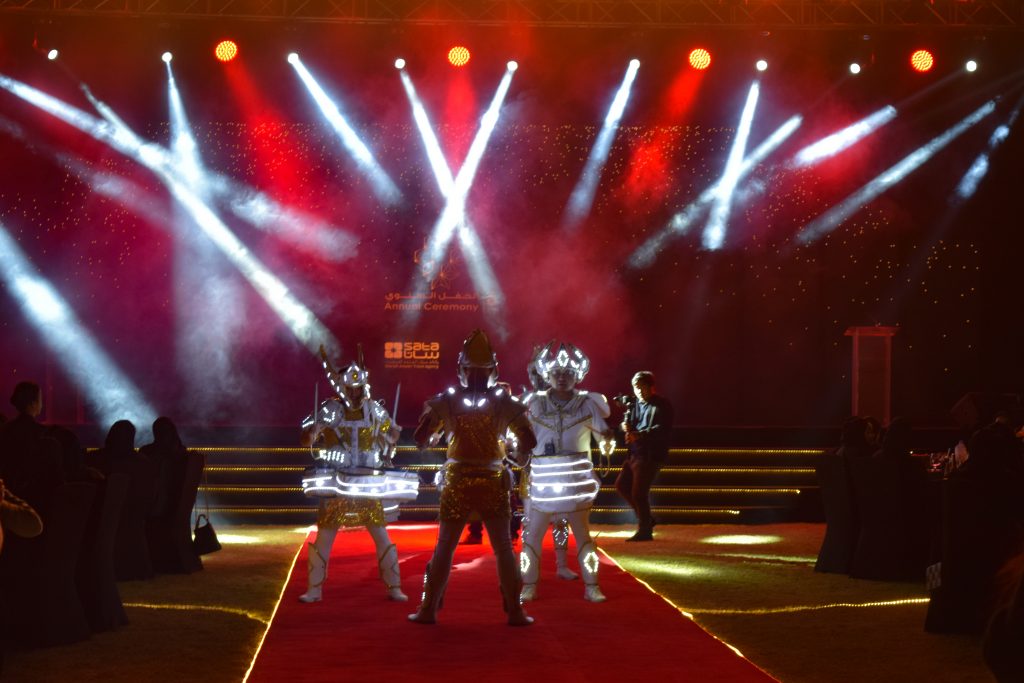 in affecting the project deliverables and timelines. A good example is when we work in the malls, there are challenges like time restrictions to be adhered to like working hours.
Working nights shifts is the norm when you work with them and this poses a particular challenge for us as we have to manage both day shifts with the other businesses as well as the night shift. The long paperwork approvals required by the internal and external regulatory bodies in the malls are nothing to joke about either. 
Our motto is to always adapt and keep solving problems when they come. The ability to constantly adapt and come up with solutions for the daily challenges and obstacle that we face is the only way to move forward.
Can you describe the unique characteristics and challenges of running a business in Dubai, and how have you navigated these challenges to achieve success?
I would say one of the main challenges that I also see it as an opportunity is that Dubai is a very fast paced environment constantly evolving and striving for the best. Dubai is such a dynamic place where different laws and practices are introduced on a daily basis. This forces you to constantly be on your toes and adapting to the latest laws, trends and evolve your business to strive and compete amongst other players in the market. If you are too rigid and sticking to the traditional ways of doing business you won't last long in a place like Dubai.
How have you gone about building and expanding your professional network in the events and interior design industry, and what kind of partnerships have you formed through your networking efforts?
The UAE is a place where trust and relationships play a big role in doing business and this has helped us a lot especially in the early stages to grow our businesses. At the core of anything we do is communication and transparency with our clients, following strict timelines and never compromising on the quality of work. This has played a major role in our growth as clients have trusted us and haven't been disappointed, hence have recommended our services to their family and friends and helped us grow.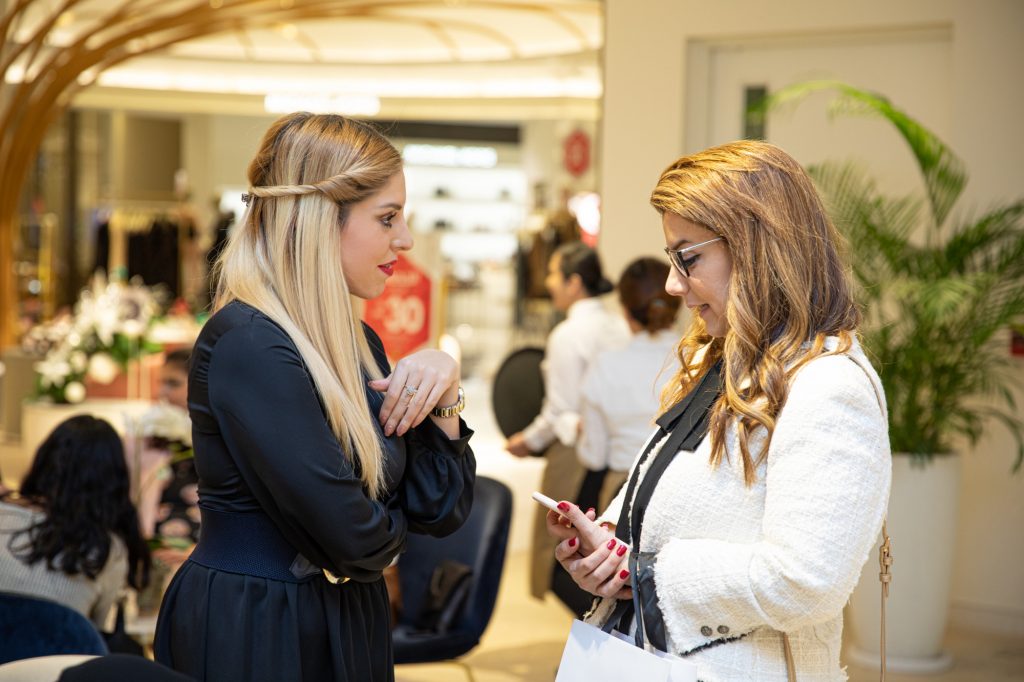 The early stages of building our businesses was done through building relationships with people, word of mouth and having a strong network around us. As time has passed we have evolved and have adapted also different types of marketing strategies to build a stronger professional network. Both these methods have helped us work a lot with prestigious institutions and government entities in the UAE like Chambers of Commerce, Expo Center, Sharjah Museum Authorities and many more.
What are your goals for the future of your businesses, and how do you plan to continue contributing to positive social change through your work?
Our future goals on the construction side consist on growing our presence in the market by increasing our portfolio of properties by developing more projects and on the events side by creating our own signature events in the market. 
We plan on contributing to social change through engaging and promoting ethical business practices mainly by ensuring that social responsibility remains at the core of our business operations as well as constant education and encouragement of our employees.
Have you ever considered the possibility of leveraging your experiences and skills to help the economic growth of Albania? If so, have you ever wondered how you could invest in your home country?
Like I've said before, our main businesses are focused on the real estate and events sides. On the events side, I've been actively looking to bring speakers or artists from Albania to the UAE to expose both parties to different cultures and showcase the intelligence of the people and different ways of looking at things. This is something I've been working on and hoping to do in the short term. Moreover, there is an interest in contributing by planning some big events that could be initiated by the Albanian government or private entities by us bringing our planning and management expertise.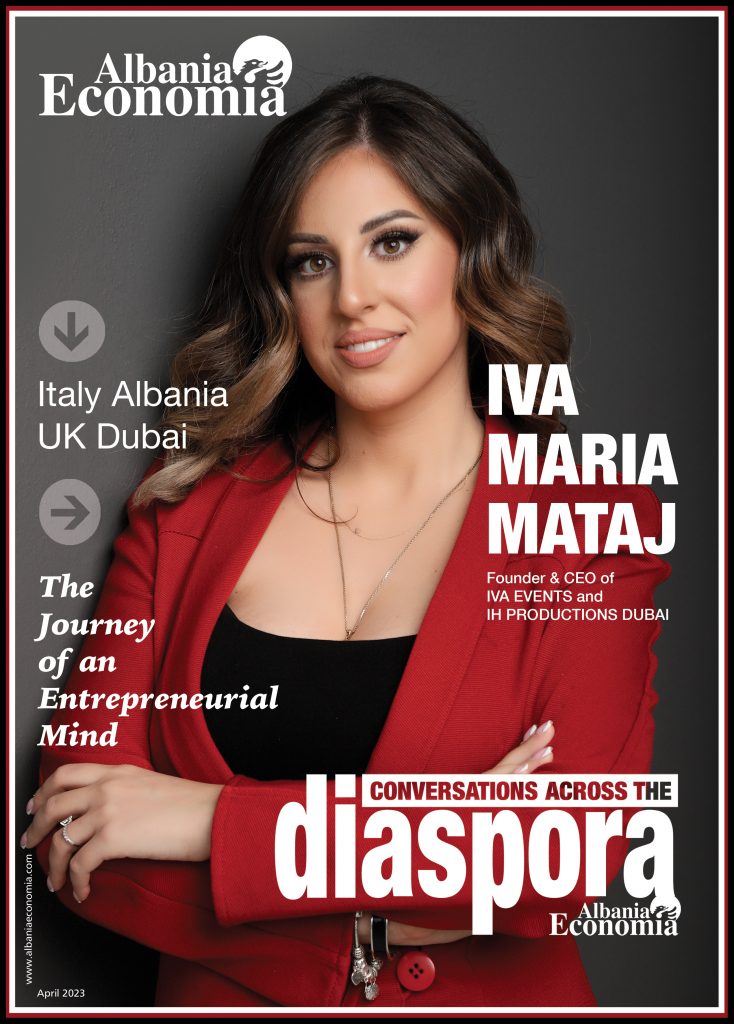 On the other hand, on the real estate side, I'm actively looking at investment opportunities in Albania. Either the option of purchasing land and developing into a residential or commercial project there or some old properties that need flipping. What I've noticed is that the quality of work that is done in the UAE is at a very high level and I feel that this is something that people in Albania are hungry for – not just the quality of work but even the processes of work. Based on how we work, our experience and exposure, I believe I can expose people to a different level of work by bringing up the standard of how things are done or delivering quality projects at reasonable prices so people can invest their money and feel like it's worthwhile and they are receiving world-class end products.