From Creative Passion to Technological Innovation: How Artificial Intelligence is Revolutionizing the World of Jewelry Craftsmanship.
How did the passion for designing jewelry originate, and what is the story behind Sette Gioielli?
Sette Gioielli is a jewelry workshop founded in 1981 by Mauro Sette. We specialize in highly colorful rings with original shapes, known as cocktail rings. For us, jewelry is a form of art. It allows us to express our creativity and provide our customers with unique pieces. Each ring has a unique story, shaped by the main gemstone or the special occasion for which it was created.
What innovations does Sette Gioielli introduce in jewelry design and production?
We have always invested heavily in research and development. Over 15 years ago, we started using 3D printers to create our jewelry with maximum precision. The real breakthrough, however, came two years ago when we became the first in Italy to incorporate artificial intelligence into our workshop. Thanks to this technology, which enhances the creativity of our artisans, we can now rapidly generate realistic images of the jewelry based on the customer's specifications. This way, we begin production only when the customer is truly satisfied with the generated image, eliminating the risk of misunderstandings or errors in the estimates.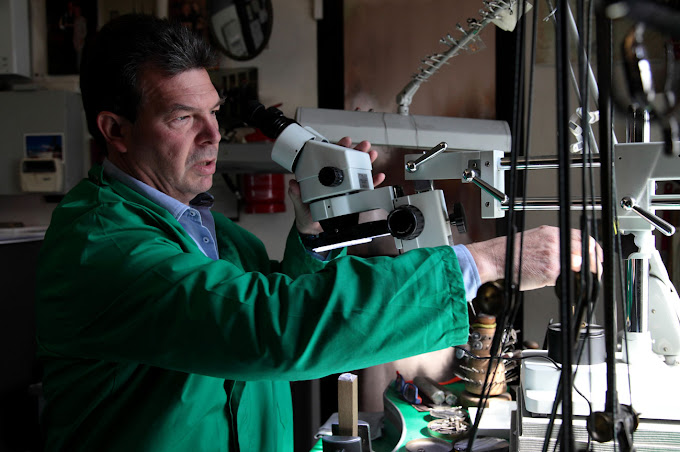 Is this a technology you have already introduced in Albania? What are the prospects?
We showcased this technology at the Polis University of Tirana during Design Week. Students had the opportunity to design with artificial intelligence, use 3D software for modeling, and print resin prototypes of their personalized jewelry. Proficiency in artificial intelligence programs will be crucial in tomorrow's job market. We believe this technology should be guided by artisanal intelligence. We are grateful to the Italian Embassy in Albania for inviting us on this occasion.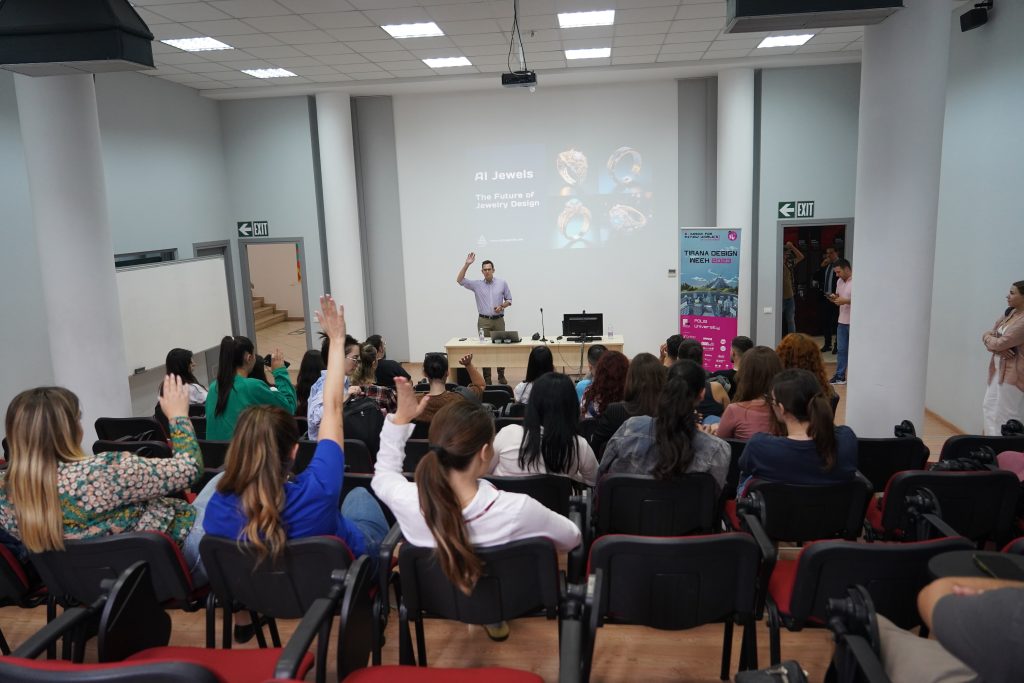 What will be the future of your collaborations in Albania, and what is your impression of the Albanian market?
The Albanian market is experiencing significant growth. We had the chance to interact with colleagues in Tirana and admire their passion and workmanship. Jewelry is highly coveted by the capital's residents, and handmade Italian products like ours are well-received. We are confident that there is great potential for collaborations with local stores and plan to return to Tirana in the near future.