In this interview with Valbona Begolli, CEO of the group consisting of three companies, Albpastrim, Albacademy and Albsolution, as well as the co-founder of the Women's Chamber of Commerce, we learn about her journey to success. With over ten years of experience in entrepreneurship, Valbona shares her story of starting a business with no capital, but with a strong internal motivation. Her focus has always been on her employees and to create a unique service in the market. She also highlights the challenges faced by women in the business world and offers advice for young women who want to start a business. Valbona's case proves that success in business is not a matter of gender but a matter of will and passion.

"My goals this year include more self-focus, re-evaluating goals, and investing in innovation".
Valbona Begolli, a well-known name in the field of business in Albania. She counts more than ten years of experience in entrepreneurship, as the founder of the group consisting of three companies, Albpastrim, Albacademy and Albsolution, as well as the co-founder of the Women's Chamber of Commerce.
In our meeting with her, Begolli was quite clear about her trajectory of success. Thanking everyone who has become part of her journey, whether as help or as a lesson, she dedicates every achievement with full credit to herself.
"There are many people who can come into our lives and can inspire us, guide us and help us. But it depends on how some of us make use of all the acquired skills".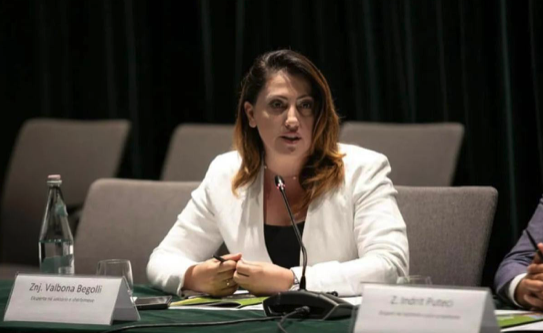 An inspiring story like Valbona Begolli's, best illustrates the fact that success in business is not a matter of gender but a matter of will.
"Starting a business does not always require capital, as many of those who start a business think", she said.
But this is how it all started for the entrepreneur:
"I started working very early since I was an IT student, but that's when I got the idea to start my own business. I started looking at the Albanian market for a business idea that was missing   and moved to Albania from Greece, from the place where I grew up, to see how things work here.
Not everyone was supportive or understanding at first for the idea of me opening a business, so I didn't tell anyone, I opened a Tax ID, and then I let people know. The only thing that motivated me was myself. I didn't have any capital  and in fact I would like to emphasize that starting a business does not always require capital as many of those who start a business think. If you have, it's very good, but above all you have to be motivated internally".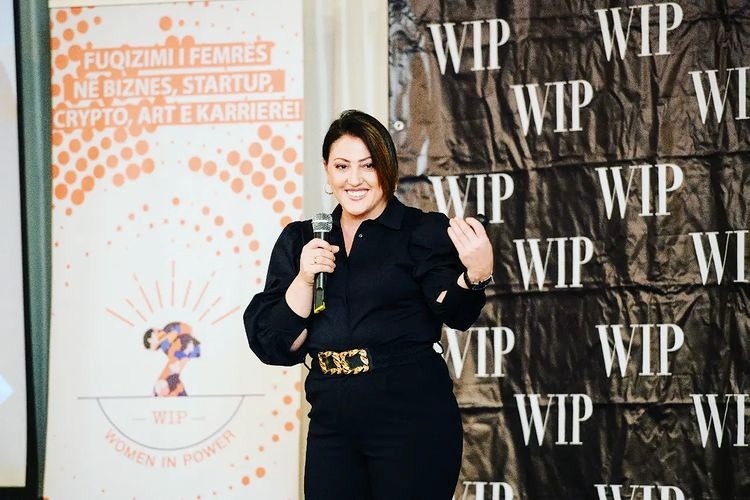 One of the objectives in opening this business was to create a service different from what was offered in the market and it was not simple at all. Our focus over the years has been the employee, to motivate women, to train them for a real workforce.
I think we have succeeded and only a few years later we  launched another company in distribution of cleaning products from known global brands , which is also an ecommerce  for cleaning products not only for small businesses but also for large ones". There is also Albacademy, which offers courses and professional training and consultancy for various categories such as Hospitality, business development, IT, Marketing, etc.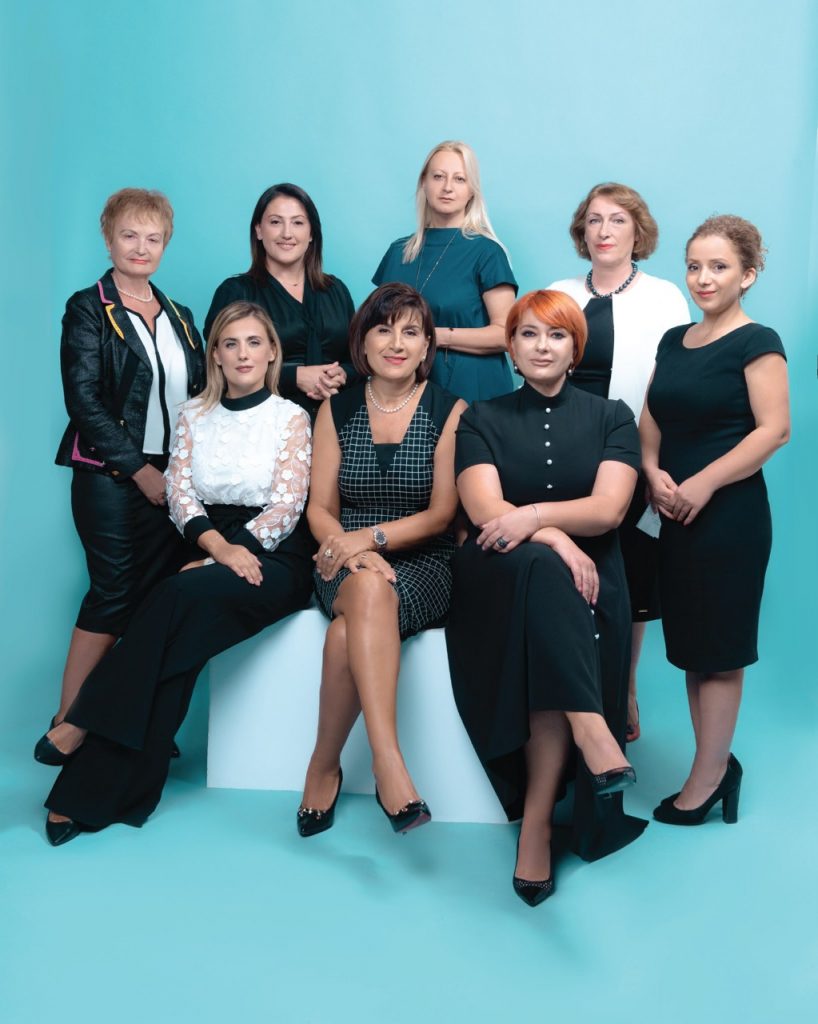 Also, recently I am a member of the "Women's Chamber of Commerce" organization, as one of its founders, which as an initiative aims to empower women, the family and the Albanian economy, which foresees raising and protecting the interests of entrepreneurship".
Her case clearly proves that even changing profiles in life and touching different professional fields is an indicator of a fruitful journey.
After studying in the field of Information Technology, she realized that communication is a more important field, so she chose to work in other directions, to later study in economics and business administration.
"From the studies as well as the work itself or the acquired contacts show that traits such as passion, continuous learning and willingness to take risks will lead to greater success", emphasized Begolli.
On the positioning of women in business today, she highlighted the fact that women work in sectors that are paid less, even though they have high levels of education. According to her, their workload increases as they still carry out most of the private household and care responsibilities. Although recently, the number of women entrepreneurs or employed in leadership roles has increased, they still continue to face numerous challenges in the business environment.
About the projects expected by the Women's Economic Chamber to help start-ups, as well as professional  advice towards young professionals, read the exclusive interview below of entrepreneur Vlabona Begolli with Albania Economia.
"We, as a chamber, have prepared a series of training programs that we offer to women entrepreneurs who run a business, but also to those young women who want to have a business in the future for their professional development in managing and running a business".
1. To offer open trainings and seminars.
2. To cooperate with employment offices for the employment of young girls through incentive programs.
3. We offer consultancy for young women who have a business idea and we support them to learn the procedures and steps of running a business.
4. Current female staff should be promoted and given training opportunities at least once a year.
What is your advice as a female entrepreneur for young women in this industry and what goals have you set for yourself for 2023?
If someone asks me if I would suggest entrepreneurship, definitely yes!
To start a business is not difficult, but to grow it, we have to be persistent and to feel the need to continue the journey. For this reason I think that one of the things that we can best do is self-improvement or coaching that can affect personal and professional growth at the same time. When it comes to my goals I would say to focus more on myself, re-evaluate my personal goals and invest in innovation.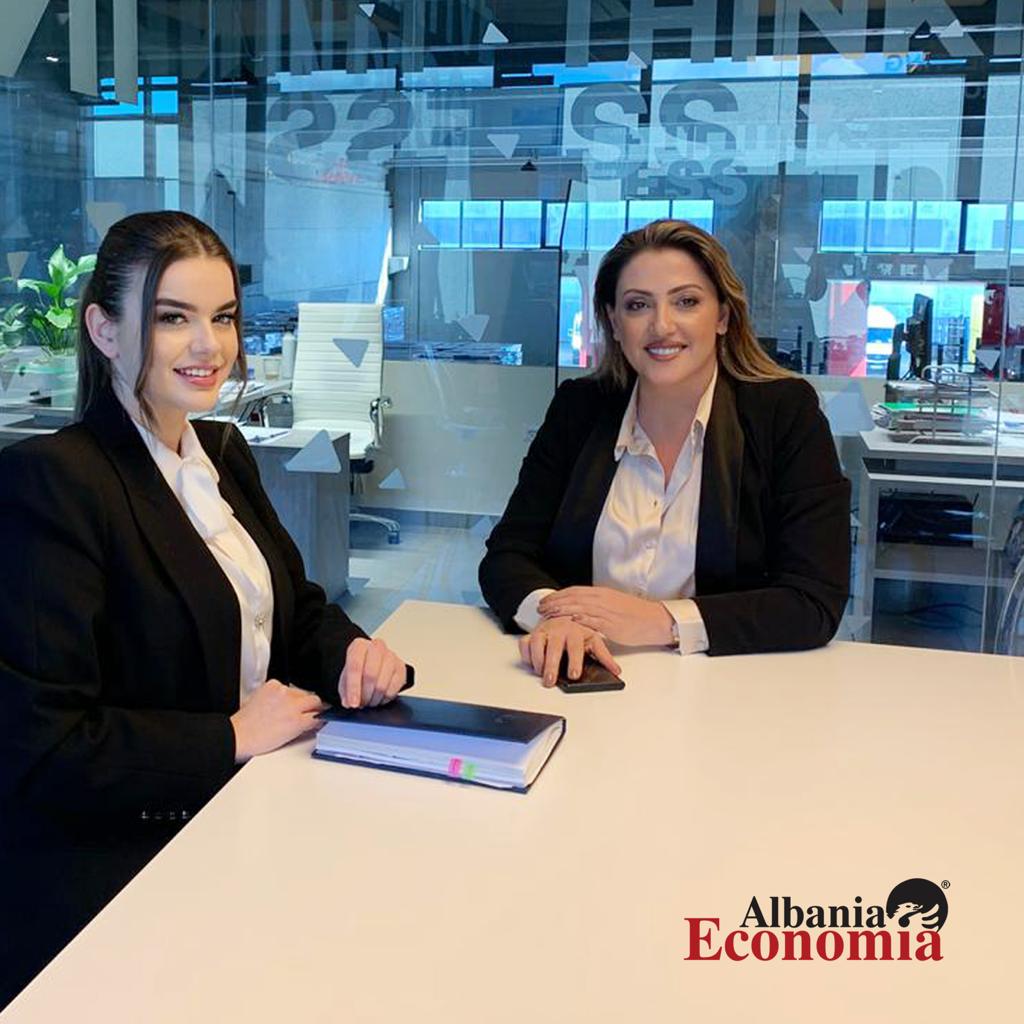 Author: Besara Kaja, contributor Albania Economia.